Business Development Specialist
Last Update: 17 January 2023
We are excited to be adding a new member to our team who will help us grow the company and bring like-minded people into our tribe.
Working as part of Oneest's Sales & Business Development team, the Business Development Specialist will be responsible for finding, approaching, qualifying, and nurturing leads that ultimately will transform them into our customers.
We guarantee access to our own developed methodology, experience, and top state-of-the-art tools, so you can learn, develop and grow as a high-performing professional.
On top of that, you will go through an induction phase, you will be provided with training materials, and mentoring from top international consultants in Business Development so you can exceed your full potential.
We expect that with you on our team, our company will become even more successful and we're ready to provide all that's necessary to help you.
Similar Positions: Sales Development Representative/ Business Development Representative, Linkedin Lead Generation Specialist, Outbound Sales Specialist
What you'll need to do
Implement our strategy for lead generation on LinkedIn and other platforms
Establish business relations with potential clients over email and social networks
Develop and nurture relationships with qualified leads at every stage of the sales funnel
Generate meetings for our executives with qualified leads
Own and hit/exceed quarterly and annual lead gen targets within assigned territory and accounts
Report to the team manager on lead gen activities, performance, and statistics
Work with our company database and be proactive in identifying opportunities for new business
Share feedback, help, and get involved in improving our sales processes and growing the sales team.
Stay connected to the market trends, buyer behaviour, and sales for the IT field.
What would make you a great candidate
Advanced English level for both writing and speaking is required
At least 1.5 years of experience in lead generation for strategic, service-oriented, and SAAS companies for our target markets
Familiar with modern sales methodologies, consultative selling, technical product management, specifications, and terms
Proven ability to drive opportunities from plan to fact
Know how to work with CRM systems, Google products, and any task management system
Hungry for professional development and big earnings in a dynamic environment
Able to think outside the box and come up with original solutions
Proactive attitude and ability to work autonomously
Basic skills in business analysis, finances, and strategy
Continuously invest in personal and professional development materials - books, podcasts, courses, etc.
How You'll Get Rewarded
Fixed negotiable salary + % of closed deals
Hybrid work, possibility to work fully remote
Flexible work hours
Company-paid local and international related events, conferences, contests
Quarterly voucher card according to your interests and hobbies
Opportunity to rapidly grow in career to sales management positions
Regular team fun events
Please feel free to apply here or send your CV directly to [email protected] by mentioning the subject "Business Development Specialist".
Let's Rock this world together
Join our #oneest community
Technology Insights
For startup founders, VC investors, entrepreneurs. For developers, designers and talented people interested in tech
Join us to build next-generation software
Our recruiting process -
We love to make it simple!
There is not a tones of emails & boring bureaucracy that waste your time:

1. As a first stage we usually love to have a short discussion to know each other
2. Second move is a technical test
3. A mandatory technical interview with developers
4. Here we go - your employer offer is on the way!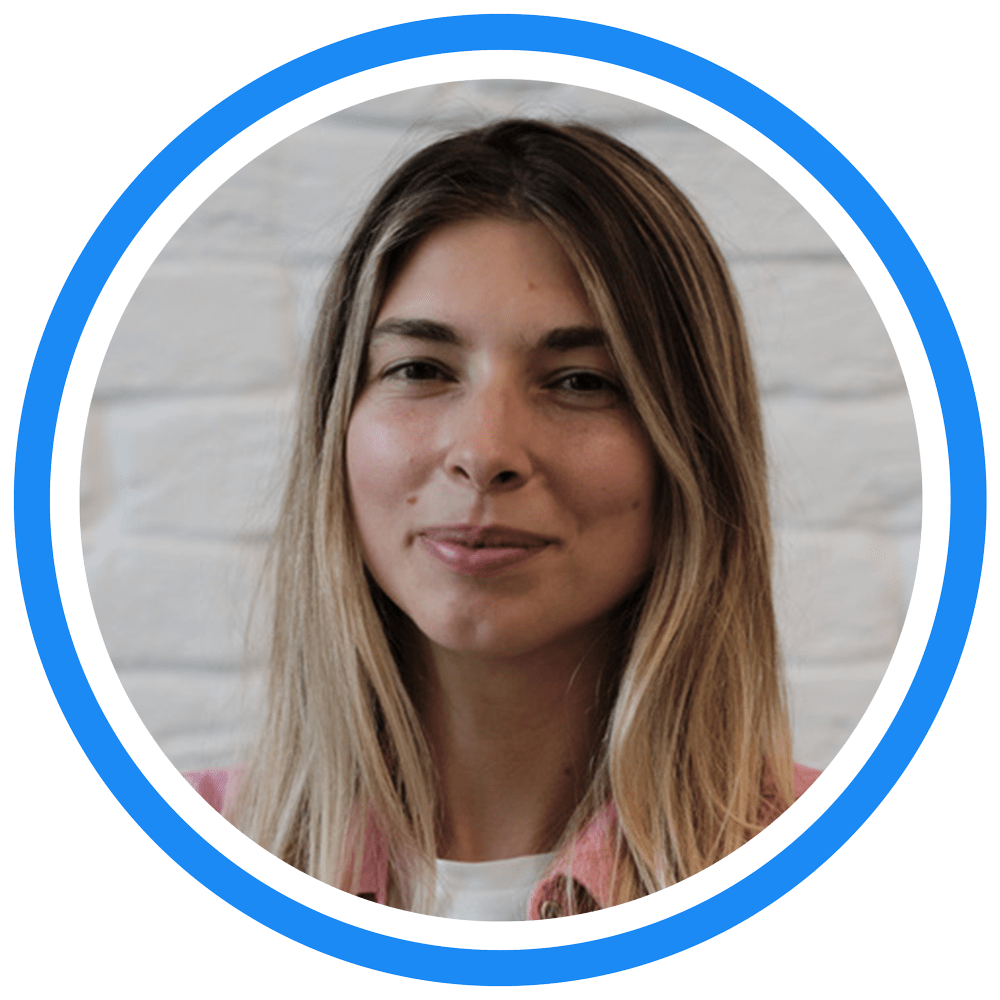 Cristina Perebicovschi
People Development Manager
We would love to meet you 💙