Recruiter Junior/Middle
Last Update: 21 Sept 2022
Intro
We are excited to be adding a new member to our team who will help us grow the company and bring like-minded people into our tribe.
This is an amazing opportunity for someone looking to join a rapidly growing business that contributes to changing the world for the better! If you are truly passionate about people and recruitment, you will most definitely find excitement and purpose in working with Oneest.

About Position
Recruiter
Similar Positions: Technical Recruiter, Talent Acquisition, HR Business Partner

Your Minimum Hard Qualifications
Bachelor's degree or equivalent experience, great for students and fresh graduates
Professional use of English in spoken and written
Very good organization of work and ability to quickly adapt priorities to business requirements
Be familiar with the IT market and trends, technologies, terms, and projects
Experience in recruiting would be an advantage but it's not required
Experience using a modern ATS, LinkedIn Recruiter, and other tools/social media to approach the local talent market would be a plus

Your Minimum Soft Qualifications:
Excellent communication, relationship-building, and interpersonal skills
Positive, hard-working, high-energy individual who is passionate about working with people, enjoy working in a fast-paced, innovative, and dynamic work environment
A patient, easy-going person who is able to take and share constructive feedback
An open-minded person with a growth mindset
Proactive attitude and ability to work autonomously

Your Future Responsibilities
Identify top-tier talent in the local market using various tools, platforms, and other social networks
Collect, screen CVs and set up interviews with potential candidates
Managing the recruiting database and talent pipeline for current and future job openings
Preparing periodical recruiting activity reports and performance reviews
Be the face of our company at all HR-related events, conferences, exhibitions, forums
Stay up to date with the newest HR trends and techniques

How You'll Be Rewarded
A competitive base salary that can be easy negotiated depending on profile and experience
Possibility of earning the desired salary with KPI bonuses and commissions
Company-paid local and international position-related events, conferences, contests
Voucher card according to your interests and hobbies
Work in an international environment
Career development and growth opportunity
Flexible work hours
Hybrid work
Regular team fun events
If you're interested in joining our team, send your CV to [email protected] by including in the subject of your email "Recruiter Application".
Apply for this job
Join our #oneest community
Technology Insights
For startup founders, VC investors, entrepreneurs. For developers, designers and talented people interested in tech
Join us to build next-generation software
Our recruiting process -
We love to make it simple!
There is not a tones of emails & boring bureaucracy that waste your time:

1. As a first stage we usually love to have a short discussion to know each other
2. Second move is a technical test
3. A mandatory technical interview with developers
4. Here we go - your employer offer is on the way!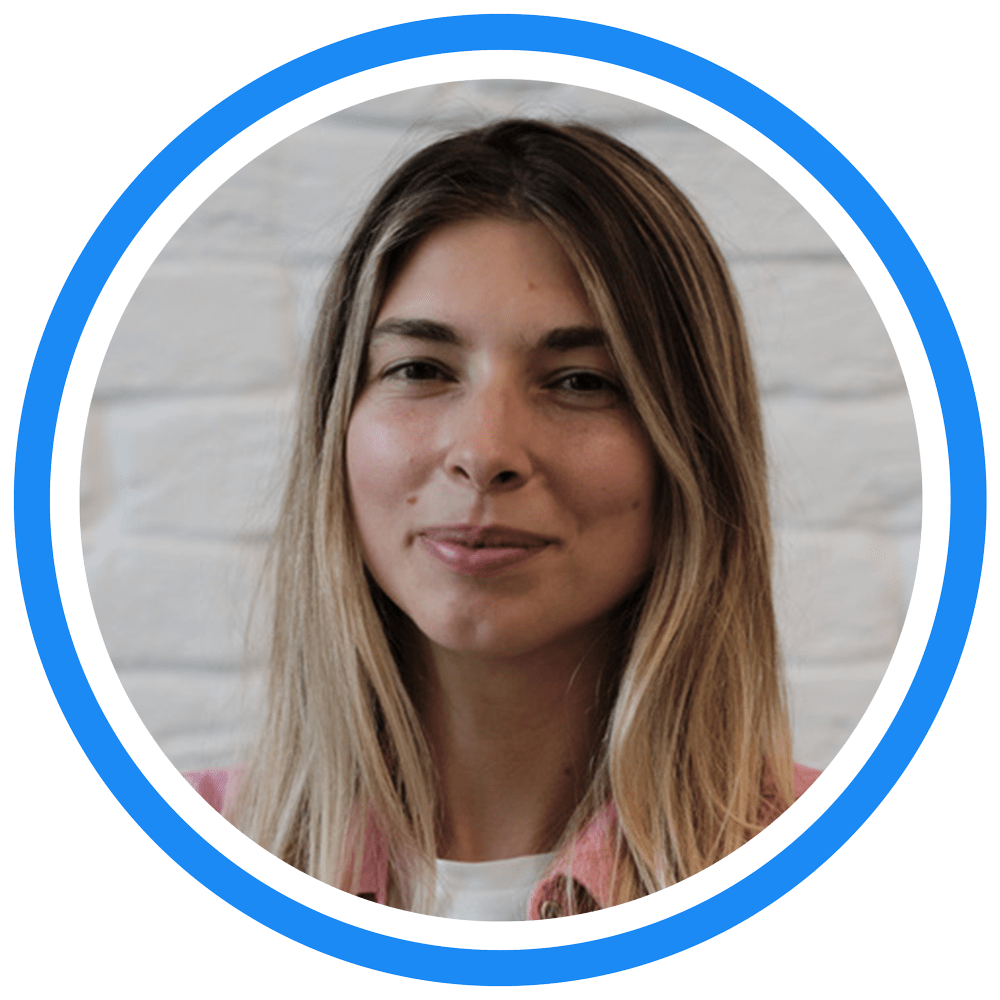 Cristina Perebicovschi
People Development Manager
We would love to meet you 💙