In light of last years' events, and the recent news about China's interest in conquering the European Electrical Vehicle (EV) market on one side and the US on the other side, the German car industry finds itself at a pivotal crossroads.
As has been foreseen in the 2021 McKinsey report "The future of passenger vehicle powertrains is electric; the transformation is ongoing", we are now witnessing the bloom of the EV era - a real challenge for an industry that seemed to be the last one sensible to change.
While well-established German automotive giants like Volkswagen, Mercedes, and BMW aim to maintain their stronghold on their home market, they have faced challenges in adapting to the electric vehicle revolution. Understandably, they have continued to focus on traditional internal combustion engines for their global offerings. Meanwhile, smaller, niche companies like Tesla and the Chinese market leader BYD have surged ahead in the electric vehicle sector.
"The auto industry is faced with the question of whether and how we will be a global leader in the future", German Foreign Minister Annalena Baerbock said at the Munich IAA Mobility 2023 car show last week mentions the latest Bloomberg article.
The primary concern for German automakers lies in their declining influence in the Chinese market. For years, companies like VW, BMW, and Mercedes-Benz have enjoyed a stronghold in the world's largest automobile market, primarily known for their gasoline-powered vehicles. However, in recent times, they have faced stiff competition from Chinese automakers specializing in affordable Electric Vehicles (EVs) equipped with technology and software customized to cater to local consumer preferences. As a result, the prominence of German automakers in China has decreased, particularly in the EV sector. Looks like the drawn curtains during the pandemic were beneficial for China's innovation initiatives after all.
"The Germans' next-generation EV platform could change the game. Only then will we see a major breakthrough for the Germans in China." mentioned Michael Dean, Intelligence analyst at Bloomberg.
Now the question is - what will German carmakers, governments, and the entire automotive industry players, do about this? What needs to happen to catch up with its global rivals in the new economic context when the new game rules apply?
As an automotive software development partner, Oneest is more than ever ready to support German OEMs and the entire ecosystem of automotive suppliers with high-quality, cutting-edge software development services.
Moreover, we have consolidated our capabilities and are prepared to power future innovation with reliable software development in areas like Big Data analytics, software for vehicle connectivity, IoT, AI, and automotive embedded software development.
With a common effort, the home of the European car industry has all the resources to succeed "Every company has to start with itself — to innovate, to develop and at the end to perform. It's up to us." - said Oliver Blume, VW's new CEO cites Bloomberg.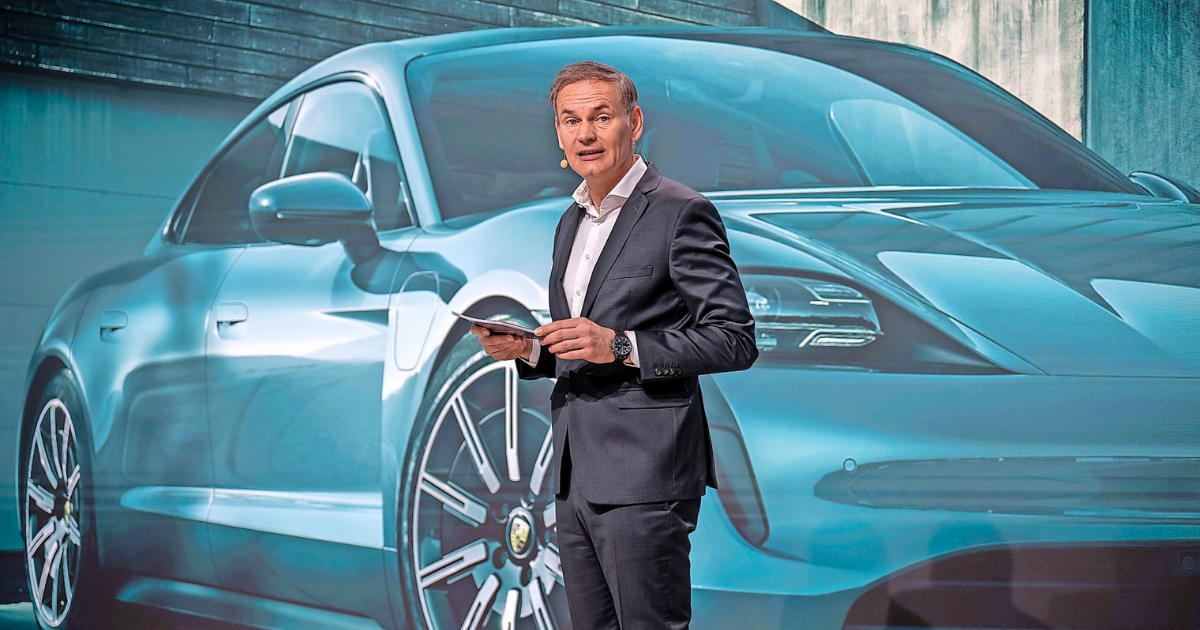 Photo Credit: Financial Times
In the bustling world of the German automotive sector, staying ahead of the curve is paramount. As an automotive software development provider specializing in serving German automotive partners, we understand the importance of staying informed about the next steps in EV adoption, AI, next industry trends, and networking with key players to make sure we are keeping the pulse with the sector's innovation.
This is why to help you navigate the road ahead, we've compiled a list of the Top 10 Upcoming Automotive Events and Conferences in Germany 2023-2024 tailored specifically for German automotive leaders.
These events are not only relevant but essential for industry leaders who seek to stay on top of what's happening in this dynamic sector and take part in a crucial turn of auto history.

📆 Date: October 17th-19th, 2023
📍 Location: Messe Munich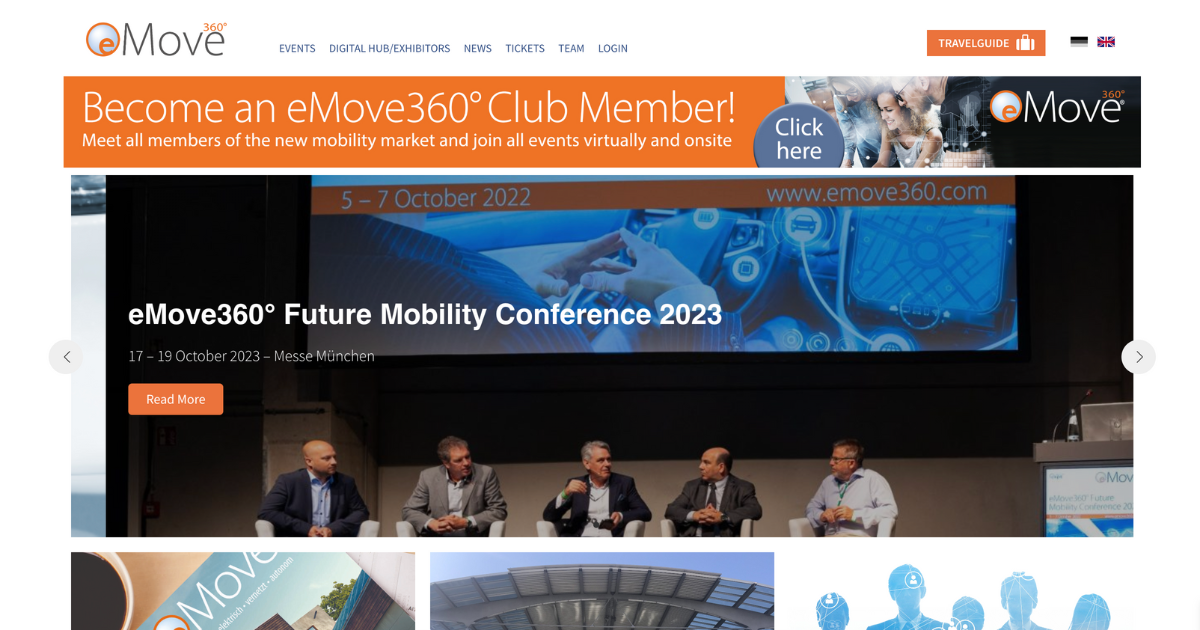 Main Focus and Topics: The eMove360° trade show and conference focus on charging, batteries, automated driving, and e-mobility for commercial vehicles. The exhibition's focus areas are: Vehicles, Charging & Energy, Infotainment & Connectivity, Automated Driving & Electronics, Battery & Powertrain, Mobility Concepts & Services, Urban & Mobile Design, Materials & Engineering. More than 45% of the visitors are International and 52% of the about 200 exhibitors are based outside of Germany. This is underlining the International leadership role of eMove360° for the mobility of the future.
It's the leading B2B trade show for new mobility. Oneest team will be there to catch up on the latest insights in the sustainable mobility solutions industry.
If you're interested in learning more about our capabilities and past projects, feel free to schedule an in-person meeting at the event with us using our calendar here, and let's meet.
📆 Date: September 24th-26th, 2023
📍 Location: Berlin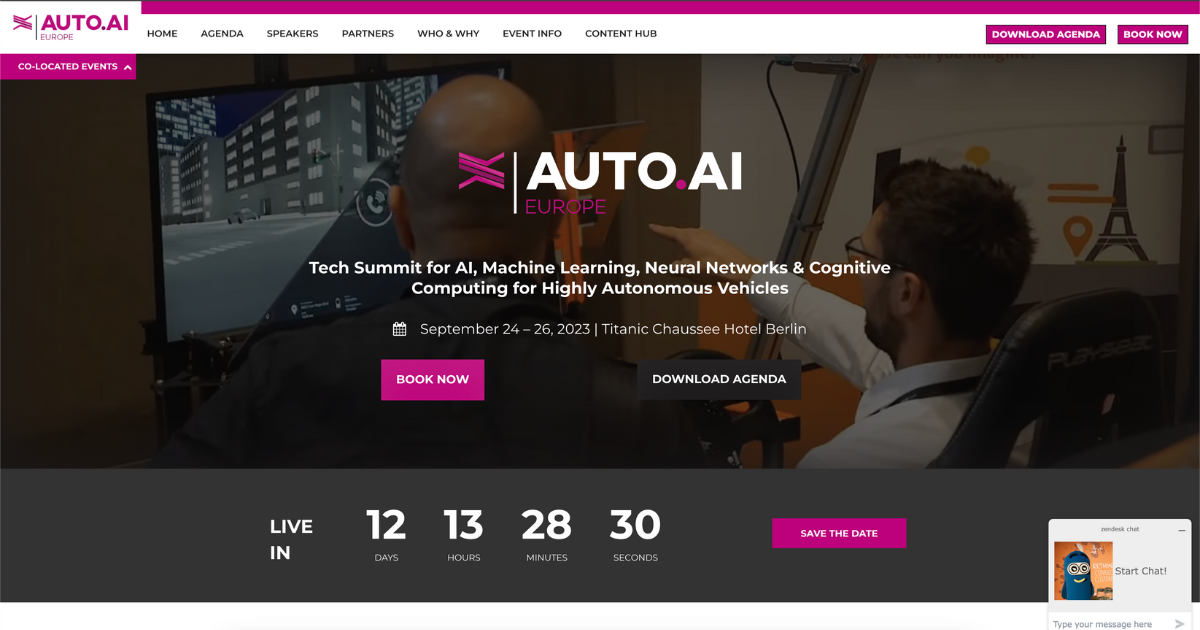 Main focus and topics: The event focusses on deep learning for SAE Level 4 & 5 automated vehicles that brings together more than 300 top-industry machine learning, neural networks and perception experts and decision-makers.
📆 Date: September 27th-29th, 2023
📍 Location: Berlin


Main focus and topics: Directed at advanced engineers and automotive experts from OEMS, Tier Ones, Automotive Suppliers, Solution Providers & leading research institutes focusing on AI, Security, and more – this event will cover whatever hat you wear or wherever you stand on the spectrum of autonomous driving.
It's a not-to-be-missed for any automotive leader in 2023. Our team will also be there to talk more about our expertise at Oneest and explore partnerships to further fuel automotive companies' innovation and technology advancements.
If you're interested in learning more about our capabilities and past projects, feel free to schedule a brief in-person meeting at the event with us using our calendar here, and let's meet.
📆 Date: November 15th-16th, 2023
📍 Location: Berlin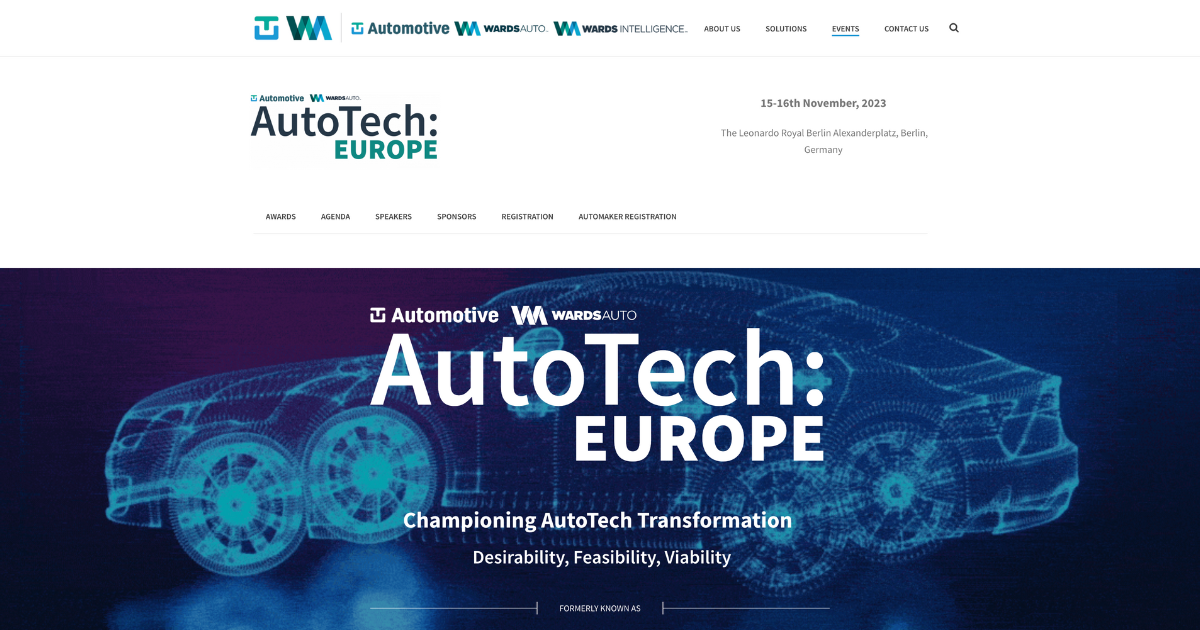 Main focus and topics: The event will bring decision-makers in the car industry together to collaborate and find new business models to stay competitive. It will explore various topics such as software-defined vehicles, consumer-focused revenue streams, connectivity, electrification, sustainability, user experience, AI, and mobility-as-a-service.
📆 Date: November 23th-24th, 2023
📍 Location: Frankfurt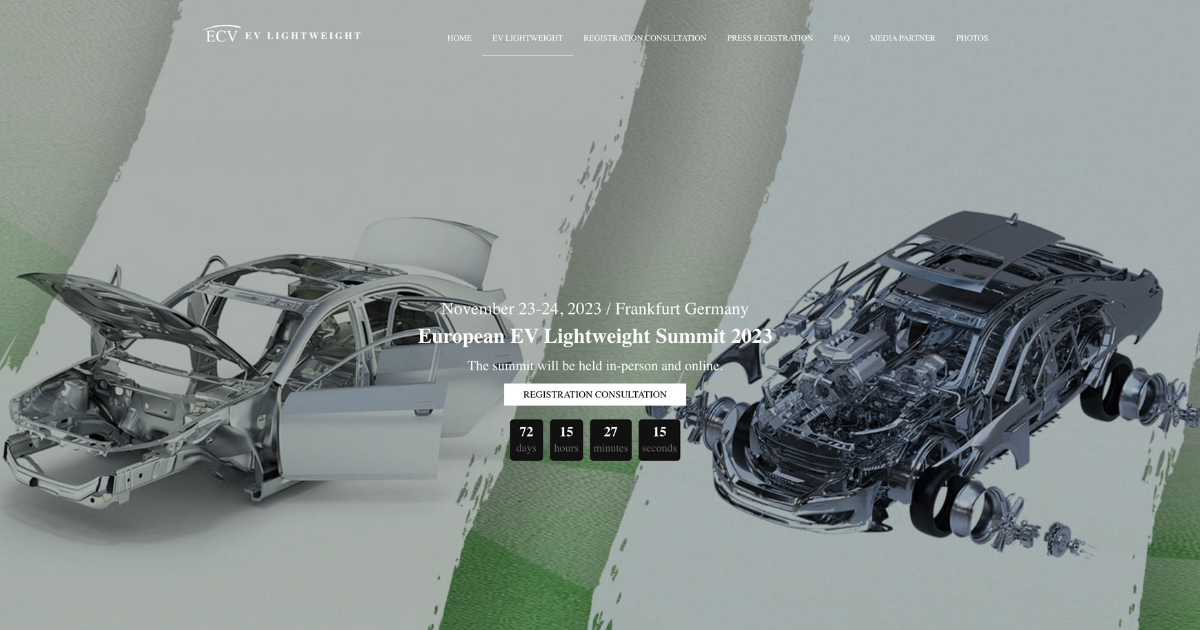 Main focus and topics: The summit will bring together 300+ attendees to discuss valuable EV lightweight development insights and share cutting-edge vehicle weight reduction technologies. It's a whole-industry-chain conference platform for automotive leaders to exchange key industrial information and build a lighter and sustainable automotive future together.
📆 Date: November 26th-28th, 2023
📍 Location: Berlin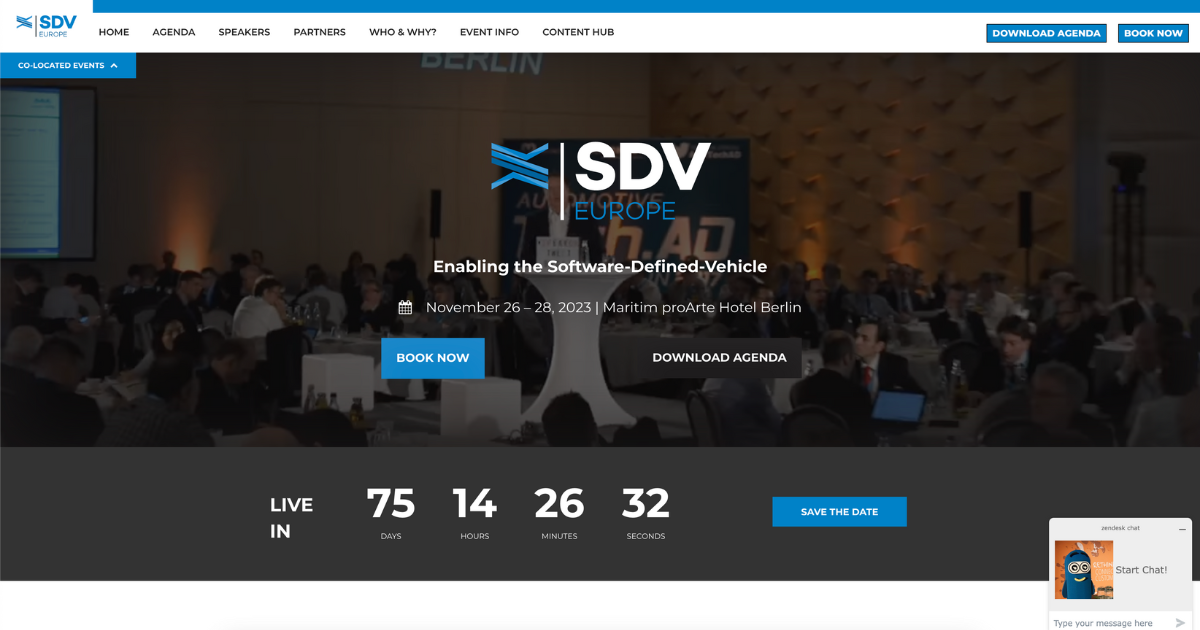 Main focus and topics: The SDV Europe is an international knowledge exchange platform bringing together the entire automotive software development value chain – from OEMs, Tier 1s, automotive suppliers, research institutes through to software providers, to discuss and shape what DevOps really means for the automotive industry and how this can be implemented to address increasing software complexity business needs.
📆 Date: April 4th-7th, 2024
📍 Location: Stuttgart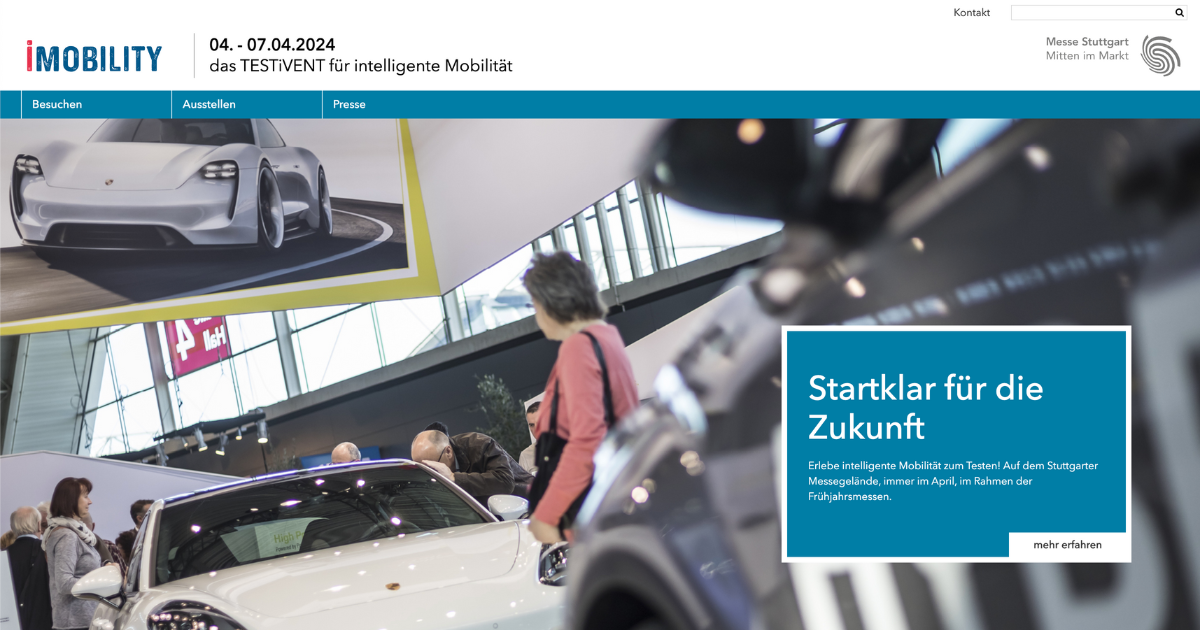 Main focus and topics: The Exhibition offers a platform for alternative propulsion systems such as electric mobility, car sharing, ride-sharing, e-bikes, and pedelecs. Moreover, the end consumers can find out about new possibilities, techniques, projects and even experience the new intelligent mobility free of charge on the three large test courses.
📆 Date: April 12th-13th, 2024
📍 Location: Frankfurt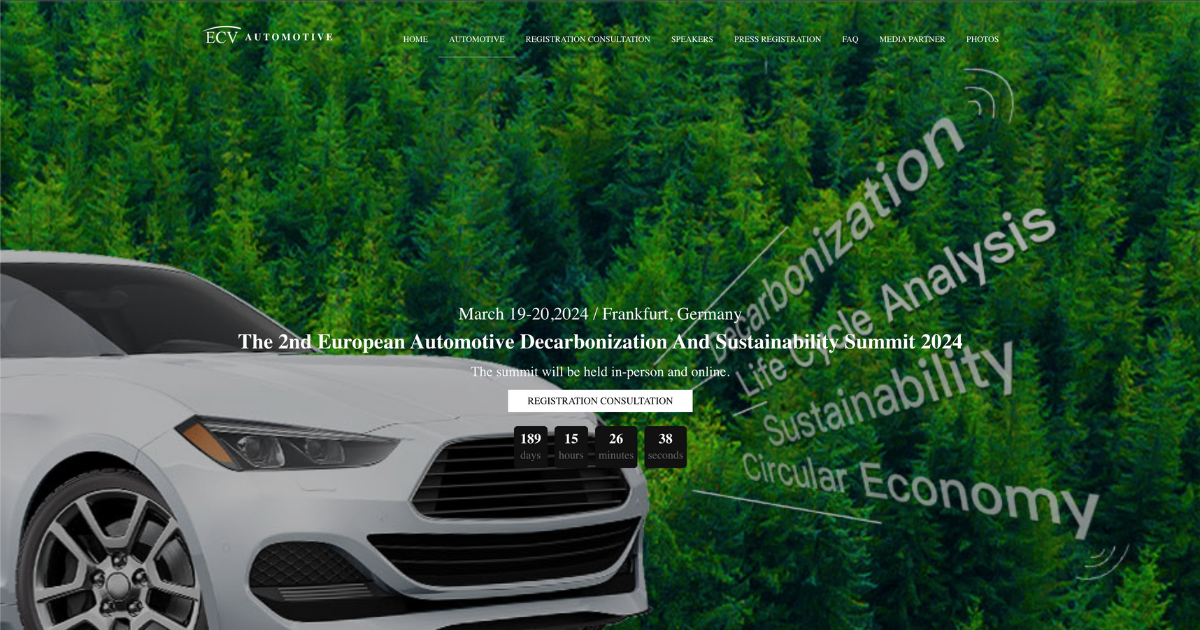 Main focus and topics: Over 120 worldwide automotive industry experts and senior executives will gather at the summit to talk about how to lower automotive industry environmental effects, and create a low-carbon and sustainable automotive industry.
📆 Date: June 4th-6th, 2024
📍 Location: Stuttgart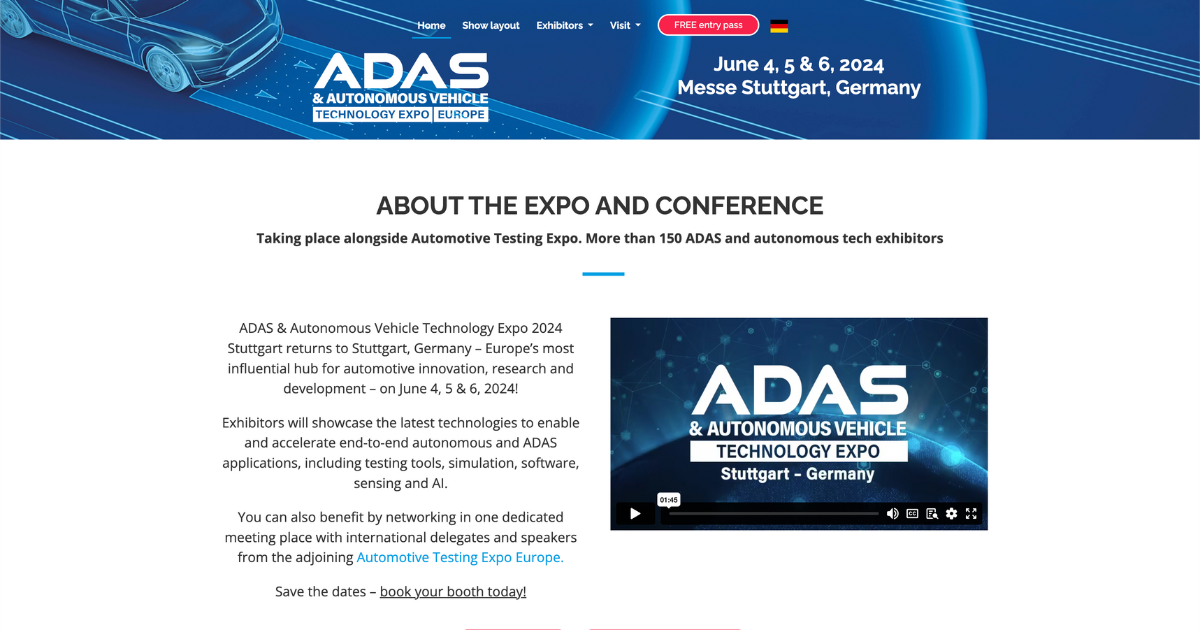 Main focus and topics: The exhibitors will showcase the latest technologies to enable and accelerate end-to-end autonomous and ADAS applications, including testing tools, simulation, software, sensing, and AI.
📆 Date: June 18th-20th, 2024
📍 Location: Stuttgart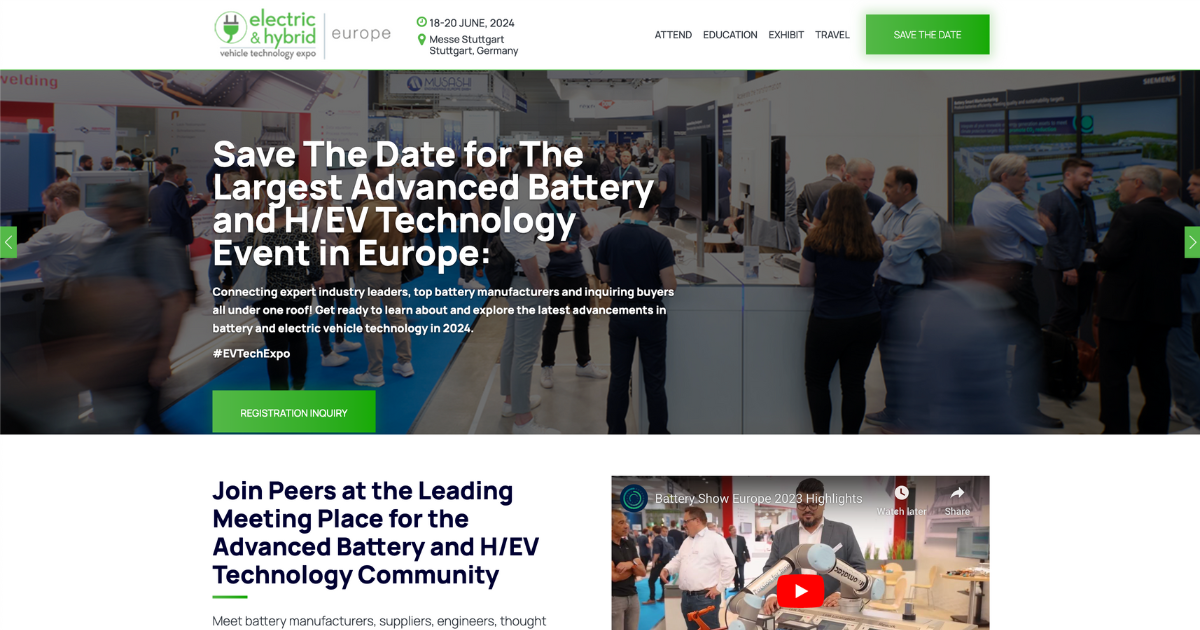 Main focus and topics: The Expo provides an opportunity to source next-generation solutions for passenger, commercial and industrial vehicles. Automotive leaders can find cutting-edge technology including electrical powertrains and components, battery management systems, materials and equipment and more, helping to reduce costs and improve performance.
Summing Up
In the rapidly evolving automotive industry, keeping up with the latest trends, technologies, and networking opportunities is the key to success. In this article, we've explored the Top 10 Upcoming Automotive Events in Germany in 2023-2024, each offering a unique perspective on the future of mobility and automotive innovation.

Connect with Us:
If you're interested in learning more about our capabilities and our experience in automotive software development, don't hesitate to reach out. Fill in the form and we'll be happy to discuss your needs and requirements.

Stay Informed:
We invite you to follow our blog and our social media channels. We strive to produce high-quality, useful content that covers the latest technologies in the automotive sector, along with insights from our own experiences. Stay connected with us as we navigate the ever-evolving automotive landscape together.
If you're interested in exploring opportunities or discussing your projects in detail, feel free to book an in-person meeting with us during these events. We look forward to connecting with you and driving innovation in the automotive sector together.
Thank you for reading, and we can't wait to engage with you at these exciting industry events!